Diminished Value. What you need to know.
Updated 10/07/20
Diminished value is the value your vehicle loses because it has been wrecked. Meaning that a vehicle that was damaged in an auto accident will not have the same value even after it is repaired, than it did prior to the accident.
In Texas, not only are you entitled to get reimbursed for the cost of the repairs, you may also have a claim for the depreciation in the fair market value of your vehicle after the repairs are completed. This is true even when repairs were properly done and you cannot visibly tell the vehicle was damaged.
Diminution in Value
Diminution in Value is a measure of value lost due to a circumstance, or set of circumstances, that caused the loss, such a wreck. Let's face it, A vehicle that has been in an accident and repaired will never have the same value as a vehicle that has never been damaged.
Once there has been an insurance claim on a vehicle, the VIN is entered into a national database, like CarFax, AutoCheck, as well as other vehicle history reporting services. The car's history is documented forever. Potential car buyers often rely on these reports when making a decision to purchase a used vehicle. Additionally, an accident might void the manufacturer's warranty, if there is still one in place, and affects the car's trade-in value.
A car that was damaged in a wreck suffers a certain stigma which will decrease its value no matter how well the car was repaired.
Once the vehicle has been completely repaired, it must be appraised by a certified vehicle appraiser. The vehicle appraiser will inspect the vehicle and analyze the repairs that were done. The more extensive the damages to the vehicle (such as frame damage), the greater the diminished value of the vehicle. That is the amount that you should be compensated for. This, however, is not information that insurance companies are forthcoming with. It is typically up to you to ask about this and prove the value lost, which can be accomplished via a certified appraisal from Auto Appraisal Network.
Age of the Vehicle
Another factor to consider is the age of the vehicle. The newer the car is, the more likely it will have a depreciated value after the repairs are completed. All too often, there are folks who have been involved in a car accident within a few months, or even weeks, of buying a brand new car. Anyone can appreciate the frustration of having to repair their car so soon after making such a financial investment. Because the insurance companies don't often inform people of the diminished value clause, they are unaware of the value lost because of the wreck and will certainly pay for later on down the road when they are ready to sell it.
Filing a diminished value claim compensates you for that amount. Almost all insurance policies have a diminished value clause that can be opted out of, which is what the insurance company wants you to do. Never opt out of this just to save a couple bucks a year!
Previous Accidents or Claims
If your vehicle has been involved in a previous accident or insurance claim, then it might be a little harder to make a diminution in value claim. That is because a car that has been in a previous accident may not be so easy to evaluate for depreciation than a vehicle that has never been wrecked before. But just because there was a previous accident or claim, doesn't mean you cannot make a claim. It just might be harder to prove. Auto Appraisal Network appraisers have the knowledge and know-how to help you in this instance.
The Type of Vehicle
The frustration is even greater if the vehicle is considered a luxury vehicle, such as a Mercedes Benz, BMW, Porsche, Cadillac, Corvette, Lexus, Infinity and Acura. The reality, is that buyers of these types of pre-owned vehicles tend to be far more discriminating. That doesn't mean that other types of vehicles cannot be the subject of a diminution claim, it just means that the more expensive the vehicle, the more likely it will suffer the stigma of having an accident reported.
The Appraisal Report
Once the vehicle appraiser concludes an evaluation, a detailed and comprehensive report will be drafted. The report will describe several matters:
The type of vehicle and its features;

The fair market value of the vehicle

prior

to the accident

The extent of the total damages and repairs

Comparable vehicle values

An appraisal of the vehicle's fair market value

after

the repairs
Insurance companies do not like diminished value claims, and they tend to fight them quite aggressively. Adjusters will go so far as to say that such claims are not recognized under the law, or even that you have to have a certain amount of repairs before you can make a claim. If you are making a collision claim on your own insurance policy, there might be an exclusion for these claims, but in a third-party liability claim, diminished value is recoverable.
Have you been in an accident recently? Getting a professional appraisal to prove the diminished value will be required by the insurance company. It is in your best interest to hire an independent appraisal company, such as Auto Appraisal Network. Our certified reports are accepted by all insurance companies, financial institutions and courts-of-law.
While amounts vary, a diminished value claim is typically worth thousands more dollars that you're owed over what the insurance company originally offered you. Contact us today. We have same day appointments available, and we're ready to help you get the money you're owed.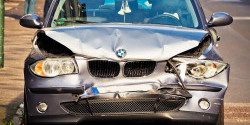 What is Diminished Value?
What is Diminished Value?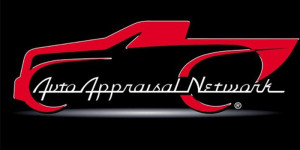 What The Insurance Company Doesn't Tell You After You've Been In A Car Wreck
What the insurance company won't tell you after a car wreck could mean getting paid thousands less than what your vehicle is actually worth. Find out how to get paid for what your car is worth!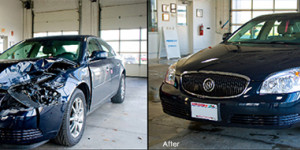 Diminished Value. What you need to know.
If you've recently been in a car accident, read this before you take one more step!